Unprotected Strike Notice: Section 68 of the LRA 66 of 1995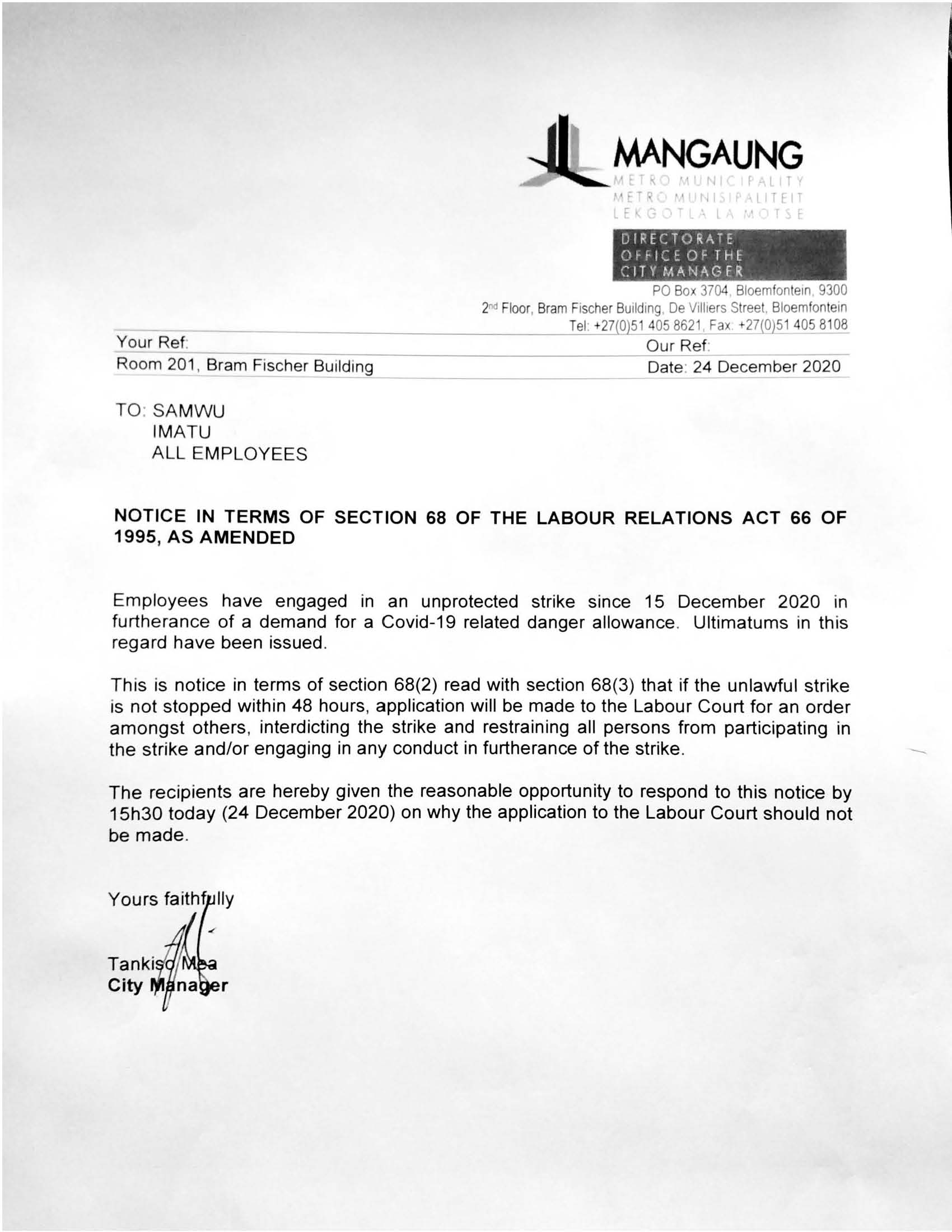 TO: SAMWU, IMATU & ALL EMPLOYEES
NOTICE IN TERMS OF SECTION 68 OF THE LABOUR RELATIONS ACT 66 OF 1995, AS AMENDED
Employees have engaged in an unprotected strike since 15 December 2020 in furtherance of a demand for a Covid-19 related danger allowance. Ultimatums in this
regard have been issued .
Th is is notice in terms of section 68(2) read with section 68(3) that if the unlawful strike is not stopped within 48 hours, application will be made to the Labour Court for an order
amongst others, interdicting the strike and restraining all persons from participating in the strike and/or engaging in any conduct in furtherance of the strike, The recipients are hereby given the reasonable opportunity to respond to this notice by 15h30 tOday (24 December 2020) on why the application to the Labour Court should not be made.